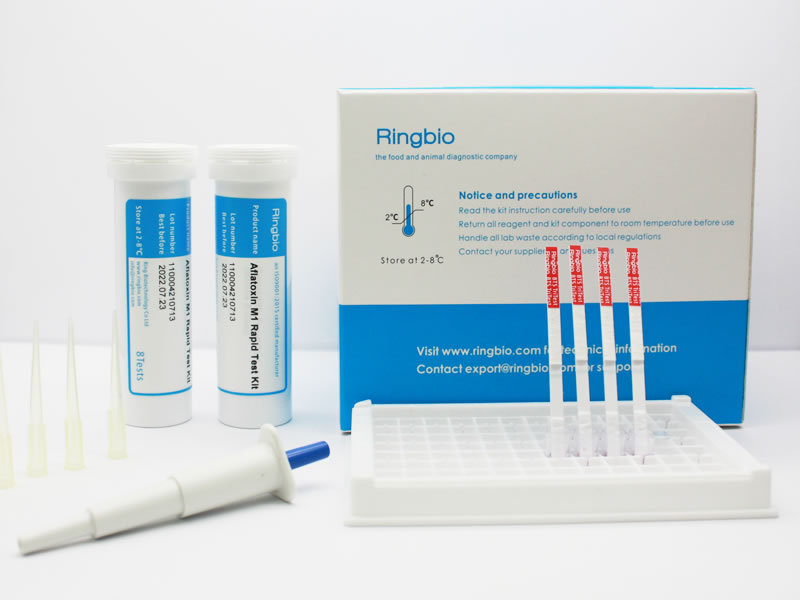 Ringbio dairy milk test kits for contaminants like antibiotic residues, mycotoxins, pesticides, artificial adulterations and others.
Since 2016, we are also working with ILVO, Belgium to validate our test kits, so that the performance of which meets the highest standard in EU.
Now, we have more than 200 kinds of dairy milk rapid tests to help farmers and producers to keep their milk safe. We also work for our customers' potential requirements, such as preparing different combinations of test kits, 3in1, 4in1, 5in1, etc., as well as developing new test kits.
USE "Ctrl + F" to find the desired kits here!
---
Hormones Rapid Test Kit
Other Milk Test Kits
More resources on Ringbio dairy milk test kits