RINGBIO is a research and market-driven Chinese biotechnology company, a GMP certificated professional manufacturer of diagnostic kits for the application of food safety, veterinary diagnostic and clinical diagnostic testing.
As an innovative company serving the related industry.  We have products ranged from clinical diagnostics, animal disease diagnostics, food diagnostics, customized reagents and solutions to lab consumables. 
The company was started several years ago by a group of young scientists from China Agriculture University, with the purpose of helping the domestic industry to grow better. Since establishment, we have been working under the idea of providing "prevention, diagnosis and therapy" solutions for local and global industries. Check the company history page for more details of our steps of development.
Ringbio Photos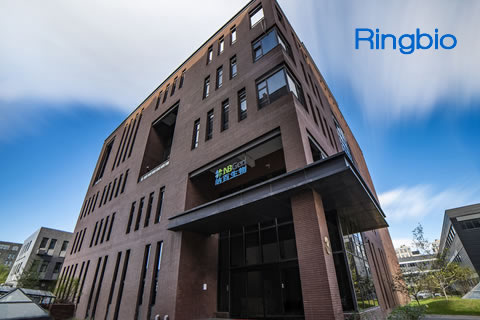 The company building located Zhongtongtai TechnoPark, photo by Windy Zhang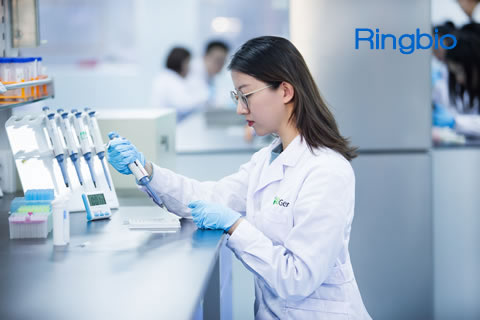 RINGBIO laboratory, photo by Windy Zhang
The company now owns laboratories over 5000m2, manufacturing diagnostic kits for clinical testing, food safety and animal disease control. The GMP certificate scope includes manufacturer of molecular diagnostic kits (Real-time PCR) and immunoassay based test kits (ELISA and Rapid Test Kits). Meanwhile since 2022, we also launched a new business section to promote our microbial count plates, which are a new generation of counting plate for microbiology enumeration in food and other related industries. As we always bear in mind that food safety comes the first, our research & development work will always be covering these fields, aiming helping our partners and customers to simplify their routine analysis and reduce the potential risks in their products and services.
Last update: March, 2022