During the last few years, Ringbio has developed a series of animal diagnostic reagents and kits for local & world animal industries, which have been validated and used a lot. As a customer-oriented company, we also provide animal testing services based on our test kits.
Swine Testing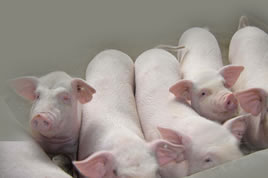 In this section, we can do swine PRRSV, PCV-2, PRV, Classic swine fever, African swine fever, etc. Both antigen and antibody testing are available. Digital/paper report is available after the testing. Further consulting can also be provided upon request. If you are a farm, we suggest take routine testing to monitor herd vaccine antibody level and make proper adjustments when necessary.
Mink Testing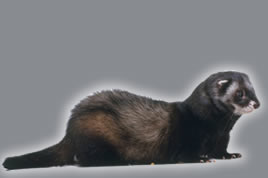 Mink Aleutian disease is quite important for mink ranches, which not only causes severe infection in herd but also cause great economic damage. In most Western countries such as Denmark, Norway, etc, ADV is routine testing, almost 2-3 times a year. At Ringbio, we are able to perform ADV antigen testing based on PCR and ELISA, antibody testing based on ELISA and CIEP. In 2015 - 2018, we tested more than 2,000,000 samples per year.