NBReader Q3, the desktop reader for the rapid test kit, is a new Point-of-Care analyzing system. It is based on scanning the image of the test strip to produce digitalized data for all rapid tests.
RINGBIO NBReader ® is an innovative new reading system for rapid test cards or test strips based on immunochromatography technology. With this reader, users can obtain rapidness, high sensitivity, repeatable detection and avoiding mistakes by visual interpretation.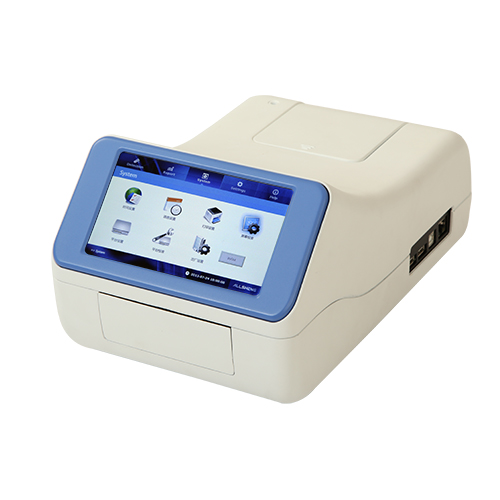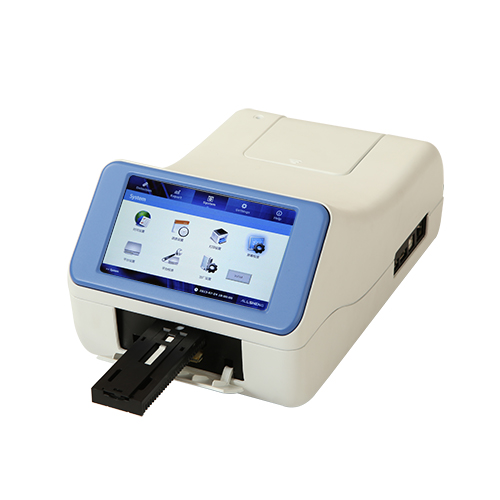 Complementary parts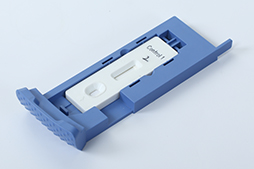 Test cardholder, for reading results of the test cassette.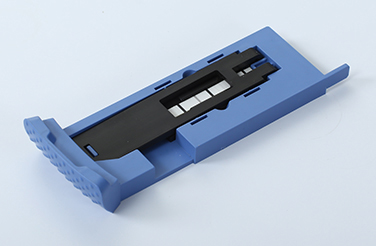 Test strip holder, for reading results of the test strips
The difference between NBReader Q3 and Q3 mini
Q3 system has automatic strip injection and rejection function, which is not installed in Q3 mini.
Q3 system has the built-in thermal printer, while Q3 mini does not have, which must be connected to an external printer for printing purposes.
Q3 supports mouse and keyboard operation, while Q3 mini only supports pen and fingertip touching.
Technical data of NBReader Q3
| | | |
| --- | --- | --- |
| Item No. | Parameters | Specification |
| 1 | Weight | 3kg |
| 2 | Dimension | 320mm×195mm×156mm |
| 3 | Power | 48W, DC12V/4A |
| 4 | Display | 800×480 6.2inch LCD |
| 5 | Printer | Built-in thermal printer |