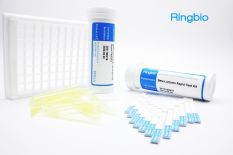 Zearalenone (ZEN), also known as RAL and F-2 mycotoxin, is a potent estrogenic metabolite produced by some Fusarium and Gibberella species. Zearalenone is the primary toxin, causing infertility, abortion or other breeding problems, especially in swine.
Product No: 600001 ,
from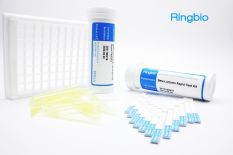 Vomitoxin, also known as deoxynivalenol (DON), is a type B trichothecene, an epoxy-sesquiterpenoid. This mycotoxin occurs predominantly in grains such as wheat, barley, oats, rye, and corn, and less often in rice, sorghum, and triticale.
Product No: 600002 ,
from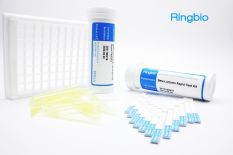 Aflatoxin B1 (AFB1) is a common contaminant in a variety of foods including peanuts, cottonseed meal, corn, and other grains, as well as animal feeds. AFB1 is considered the most toxic aflatoxin and it is highly implicated in hepatocellular carcinoma (HCC) in humans.
Product No: 400001 ,
from